FOR IMMEDIATE RELEASE
PITTSBURGH CULTURAL TRUST PRESENTS
MULTI-TALENTED AND AWARD-WINNING BROADWAY STAR
ANN HAMPTON CALLAWAY

AS PART OF THE TRUST CABARET SERIES
MONDAY, APRIL 13, 2015 | 7:30 PM | CABARET AT THEATER SQUARE

Pittsburgh, PA—The Pittsburgh Cultural Trust welcomes multi-talented and award-winning Broadway star, Ann Hampton Callaway, who will perform at the Cabaret at Theater Square, 655 Penn Avenue, downtown Pittsburgh's Cultural District, on Monday, April 13, 2015, at 7:30 p.m. This performance is part of the TRUST Cabaret Series, presented by the Pittsburgh Cultural Trust. This series provides a unique and intimate opportunity for audiences to experience the finest cabaret acts in the entertainment industry.
Ann Hampton Callaway is a singer, pianist, composer, actress, educator, TV host and producer. Her unique singing style blends jazz and traditional pop, making her a mainstay in concert halls, theaters and jazz clubs as well as in the recording studio, on television, and in film. She is best known for her Tony-nominated performance in the Broadway musicalSwing! and for writing and singing the theme song to the TV series The Nanny. Callaway is a Platinum Award-winning writer and the only composer to have collaborated with Cole Porter. She also wrote songs with Barbara Streisand, Carole King, Rolf Lovland, Barbara Carroll and more.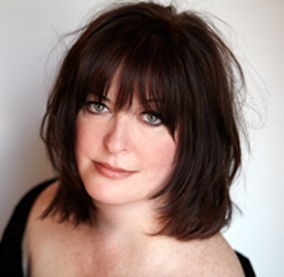 Ms. Callaway has sung with more than thirty of the world's top orchestras and big bands, has performed for President Clinton, and at President Gorbachev's Youth Peace Summit in Moscow. Her live performances showcase warmth, spontaneous wit and passionate delivery of standards, jazz classics and originals. Her performance at the Cabaret at Theater Square will feature songs from her new record, The Sarah Vaughan Project: Live at Dizzy's Club Coca Cola, such as "Misty," "Send in the Clowns," and "Like Someone in Love." For more information about the artist, visit www.AnnHamptonCallaway.com.
For tickets ($50.00-$60.00) and information, visit online www.TrustArts.org, call 412-456-6666, or visit in person at the Box Office at Theater Square, 655 Penn Avenue. To purchase ten (10) or more tickets at discounted rates, please call 412-471-6930. Food and beverages are available for purchase at the Cabaret at Theater Square.
The 2014-2015 TRUST Cabaret Series will complete the season with a special "Broadway Showstoppers" performance featuring Telly Leung and Mandy Gonzalez on May 4, 2015.
The Pittsburgh Cultural Trust gratefully acknowledges the Benter Foundation and Richard E. Rauh for their generous support of the TRUST Cabaret Series, which is arranged in cooperation with rj productions. For more information about upcoming performing artists in the TRUST Cabaret Series, visit: www.TrustArts.org/CabaretSeries.
Pittsburgh Cultural TrustThe Pittsburgh Cultural Trust has overseen one of Pittsburgh's most historic transformations: turning a seedy red-light district into a magnet destination for arts lovers, residents, visitors, and business owners. Founded in 1984, the Pittsburgh Cultural Trust is a non-profit arts organization whose mission is the cultural and economic revitalization of a 14-block arts and entertainment/residential neighborhood called the Cultural District. The District is one of the country's largest land masses "curated" by a single nonprofit arts organization. A major catalytic force in the city, the Pittsburgh Cultural Trust is a unique model of how public-private partnerships can reinvent a city with authenticity, innovation and creativity. Using the arts as an economic catalyst, the Pittsburgh Cultural Trust has holistically created a world-renowned Cultural District that is revitalizing the city, improving the regional economy and enhancing Pittsburgh's quality of life. Thanks to the support of foundations, corporations, government agencies and thousands of private citizens, the Trust stands as a national model of urban redevelopment through the arts.