FIDDLESTICKS FAMILY CONCERTS PRESENTED BY MACY'S INVITES FAMILIES TO "DANCE!"
PITTSBURGH – The 2015-2016 season of Fiddlesticks Family Concerts Presented by Macy's continues with a toe-tapping celebration of dance on Saturday, February 6 at 11:15 a.m. at Heinz Hall.
Music and dance go hand-in-hand, and this concert will make you twist, stomp and spin! You won't be able to keep your feet from moving as Fiddlesticks and dancers from Attack Theatre join with the Pittsburgh Symphony Orchestra to move to music from Piazzola's Tango and Prokofiev's Cinderella, along with many others. Be sure to wear your dancing shoes to this one!
The series' conductor, Assistant Conductor Francesco Lecce-Chong, joins Fiddlesticks, the orchestra's feline musical ambassador to children, on stage along with vocalist Katy Shackleton Williams and dancers from Attack Theatre.
Ticket holders are invited to participate in Discovery Time Adventures prior to every Fiddlesticks concert.

These educational activities allow young audiences and their families to meet symphony musicians, learn songs and take part in various musical activities. Discovery Time Adventures for the "Dance!" program will include a sing-along room, music makers room, dance room, eurhythmics room, craft room and musical ambassadors from the orchestra.
Discovery Time Adventures will begin at 10 a.m. and the concert will begin at 11:15 a.m. Tickets, ranging in price from $12 to $22.25, can be purchased by calling the Heinz Hall box office at 412-392-4900 or by visiting
pittsburghsymphony.org
.
The
Pittsburgh Symphony would like to recognize and thank Macy's for its presenting sponsorship of
Fiddlesticks Family Concerts. This series is endowed by Gerald and Audrey McGinnis, honoring the Center for Young Musicians. Pittsburgh Symphony Education & Community Engagement programs are also supported by the Allegheny Regional Asset District.
American conductor FRANCESCO LECCE-CHONG has worked with orchestras around the world including engagements with the Atlanta Symphony Orchestra, Toronto Symphony Orchestra, Indianapolis Symphony Orchestra, San Diego Symphony and Hong Kong Philharmonic Orchestra. With the start of the 2015-2016 season, he begins his new position as assistant conductor of the Pittsburgh Symphony Orchestra after serving four years as associate conductor of the Milwaukee Symphony Orchestra (MSO). He will return to the MSO throughout the season for several guest engagements and will make his opera debut with the Florentine Opera. He also will continue as associate conductor of the Grand Teton Music Festival.
Lecce-Chong has earned a growing reputation and critical acclaim for dynamic, forceful performances, garnering national distinction, including the Solti Foundation Career Assistance Award and The Presser Foundation Music Award. He has also been featured in master classes with Bernard Haitink, David Zinman, David Robertson and Christopher Seaman, while working with the St. Louis Symphony, National Arts Center Orchestra and the Tonhalle Orchestra Zürich.
As a trained pianist and composer, Lecce-Chong embraces innovative programming, champions the work of new composers and supports arts education. While working with the MSO, he curated and presented the works of both active and lesser-known composers, including two works commissioned by the orchestra, as well as two U.S. premieres. He also helped create the first MSO Composer Institute, providing performance opportunities for young American composers. Lecce-Chong has complemented his programming with a strong commitment to arts education for all ages. In Milwaukee, he provided artistic leadership for the MSO's nationally lauded Arts in Community Education program — one of the largest arts integration programs in the country — and he continues to be a frequent guest speaker for arts organizations around the country.
Lecce-Chong is a native of Boulder, Colorado, where he began conducting at the age of 16. He is a graduate of the Mannes College of Music, where he received his Bachelor of Music degree with honors in piano and orchestral conducting. Lecce-Chong also holds a diploma from the Curtis Institute of Music, where he studied as a Martin and Sarah Taylor Fellow with Otto-Werner Mueller. He has been mentored by many world-renowned conductors, including Edo de Waart and Donald Runnicles, with whom he continues to maintain a close working relationship.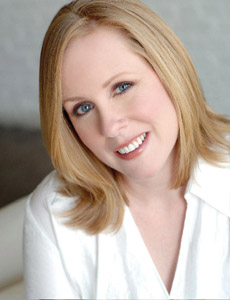 KATY SHACKLETON WILLIAMS
has performed extensively in the Pittsburgh area with the Pittsburgh Symphony Orchestra, Pittsburgh Opera, Mendelssohn Choir, Pittsburgh Opera Theater, River City Brass Band and Pittsburgh Concert Chorale. She was a featured soloist for several Pittsburgh Symphony Holiday Pops concert series and made her BNY Mellon Grand Classics debut in September 2005 with Mendelssohn's

A Midsummer Night's Dream. She was a soloist in the Heinz Hall performance of

The Lord of the Rings

and has been the special guest vocalist for many of the Pittsburgh Symphony's Fiddlesticks and Tiny Tots children's concerts.
Under the artistic direction of Peter Kope and Michele de la Reza, ATTACK THEATRE, now celebrating its 21st season, combines contemporary dance, live music and multimedia to create "wickedly entertaining stage productions" (Pittsburgh City Paper). Attack Theatre has performed and toured extensively throughout the United States, Europe and Asia including for the Avignon Festival, the 7th Next Wave Dance Festival/Japan, Indonesia Arts Festival, Monaco Danses Forum, the Spoleto Festival and the Broadway production of Squonk. A sought after collaborator, Attack Theatre has worked extensively with theater companies, in museums, performed in more than operas (including Carmen, Rigoletto, Eugene Onegin, Aida, Dead Man Walking and Samson and Dalila), and danced with the Pittsburgh Symphony Orchestra on numerous productions including a reimagining of Stravinsky's L'Histoire du Soldat with
Pinchas Zuckerman. Known for their "audacious athleticism," (Dance Magazine), Attack Theatre has received "Best Dance Performance" (Pittsburgh Post-Gazette) and "Best Dance Company" (Pittsburgh City Paper) for multiple years, and the prestigious National Dance Project Touring Award (NEFA). In addition to their performance and touring schedule, Attack Theatre conducts extensive arts education residencies throughout the region for 9,000 students and teachers annually through master classes, residencies, in-school performances and workshops for teachers.
The PITTSBURGH SYMPHONY ORCHESTRA, celebrating 120 years of music in 2016, is credited with a rich history of the world's finest conductors and musicians, and a strong commitment to the Pittsburgh region and its citizens. Past music directors have included Fritz Reiner (1938-1948), William Steinberg (1952-1976), Andre Previn (1976-1984), Lorin Maazel (1984-1996) and Mariss Jansons (1995-2004). This tradition of outstanding international music directors was furthered in fall 2008, when Austrian conductor Manfred Honeck became music director of the Pittsburgh Symphony. The orchestra has been at the forefront of championing new American works, and gave the first performance of Leonard Bernstein's Symphony No. 1 "Jeremiah" in 1944
and John Adams' Short Ride in a Fast Machine in 1986
. The Pittsburgh Symphony has a long and illustrious history in the areas of recordings and radio concerts. As early as 1936, the Pittsburgh Symphony broadcast on the airwaves coast-to-coast and in the late 1970s it made the ground breaking PBS series "Previn and the Pittsburgh." The orchestra has received increased national attention since 1982 through network radio broadcasts on Public Radio International, produced by Classical WQED-FM 89.3, made possible by the musicians of the Pittsburgh Symphony Orchestra. With a long and distinguished history of touring both domestically and overseas since 1900—including 36 international tours to Europe, the Far East and South America—the Pittsburgh Symphony continues to be critically acclaimed as one of the world's greatest orchestras.
HEINZ HALL FOR THE PERFORMING ARTS
is owned and operated by Pittsburgh Symphony, Inc., a non-profit organization, and is the year-round home of the Pittsburgh Symphony Orchestra. The cornerstone of Pittsburgh's Cultural District, Heinz Hall also hosts many other events that do not feature its world-renowned orchestra, including Broadway shows, comedians, speakers and much more. For a full calendar of upcoming non-symphony events at the hall, visit heinzhall.org
Saturday, February 6 at 11:15 a.m.
Discovery Time Adventures at 10 a.m.
PITTSBURGH SYMPHONY ORCHESTRA
FIDDLESTICKS FAMILY SERIES PRESENTED BY MACY'S: DANCE!
FRANCESCO LECCE-CHONG, conductor
KATY SHACKLETON WILLIAMS, vocalist
Richman Fiddlesticks Theme Song
Ms. Williams
Reinhold Gliere "Russian Sailor's Dance" from The Red Poppy
Richard Rodgers "Shall We Dance" from The King and I
Astor Piazzolla Tango: Fuga y Mysterioso
Al & Livingston, Jerry Hoffman "Bibbidi-Bobbidi-Boo" from Cinderella
Ms .Williams
Sergei Prokofiev Suite No. 1 from Cinderella, Opus 107
George Gershwi Fascinating Rhythm
Leonard Bernstein Overture to West Side Story
Lucas Richman Music Can Make Your Life Complete
Discovery Time Adventures
About this Blog: Dreamweaver Marketing Associates
provides this blog as a service to the community, friends, clients and business associates. Feel free to use this blog as a resource and also to send in your press releases






Dreamweaver Marketing Associates is a full service marketing company that specializes in online and digital bradning.  For additional information you can contact the host of this blog at 412-444-5197.