PITTSBURGH SYMPHONY ORCHESTRA'S THURSDAY NIGHT ICONS SERIES BRINGS POP LEGEND JOHNNY MATHIS TO THE HEINZ HALL STAGE
PITTSBURGH – Johnny Mathis, one of the most versatile and multi-dimensional pop artists of modern time, takes the Heinz Hall stage with the Pittsburgh Symphony Orchestra for its Summer with the Symphony: Thursday Night Icons series on July 16 at 7:30 p.m.
Iconic hits like "Wonderful! Wonderful!," "Chances Are" and "Misty" immediately come to mind at the sound of Johnny Mathis' name, who celebrates his 59th year in the music industry in 2015, making him Columbia Records' longest-running artist. Mathis has performed songs in an incredible variety of styles and categories, transcending passing fads. He has recorded more than 80 albums in his career, including six Christmas albums, had three songs inducted into the Grammy Hall of Fame and achieved 50 Hits on Billboard's Adult Contemporary Chart. Mathis' sublime vocals mixed with the musical excellence of the Pittsburgh Symphony Orchestra, under the baton of Resident Conductor Lawrence Loh and Guest Conductor Scott Lavender, set the mood for an evening of incredible music making.
Tickets for Thursday Night Icons: Johnny Mathis with the Pittsburgh Symphony Orchestra range in price from $39 to $139 and can be purchased by calling the Heinz Hall box office at 412-392-4900 or by visiting pittsburghsymphony.org.
Those interested in attending more than one summer concert can craft their own series of concerts at a discounted rate. Buy tickets to two concerts and receive 10% off the ticket price; three concerts receive 20% off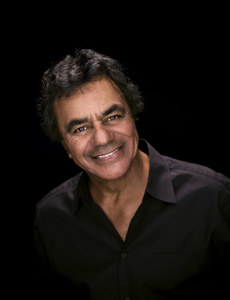 the ticket price; and four or more concerts receive 30% off the ticket price. These discounts are only available via phone or in person at the Heinz Hall box office. Pittsburgh Symphony subscribers can receive a 15% subscriber discount by calling their patron services representative (PSR).
The fourth of seven children, John Royce Mathis was born on September 30, 1935 in Gilmer, Texas, to Clem and Mildred Mathis. As a small boy, the family moved to Post Street in San Francisco. It was there that he learned an appreciation of music from his father who taught him his first song, "My Blue Heaven." At age eight, his father purchased an old upright piano for $25. When he brought it home, it wouldn't fit through the front door. So that evening, Mathis stayed up all night to watch his father dismantle the piano, get it into the small living room of their basement apartment and then reassemble it. Clem Mathis, who worked briefly as a musician back in Texas playing the piano and singing on stage, would continue to teach his son many songs and routines. Mathis had proven to be the most eager of the children to learn all about music. He sang in the church choir, school functions, community events and for visitors in their home, as well as amateur shows in the San Francisco area. He was also a successful track & field athlete, and was offered a chance to compete in the Olympic Trials. In the same week, Columbia Records called, so he chose to go to New York to record his first album in March 1956. Best-known for his supremely popular hits like "Chances Are," "It's Not for Me to Say" and "Misty," Mathis has recorded more than 80 albums, six Christmas albums, and has sold millions of records worldwide.
During his extensive career he has had three songs inducted into the Grammy Hall of Fame, achieved 50 Hits on Billboard's Adult Contemporary Chart, received five Grammy Nominations and, in 2003, he was given the Lifetime Achievement Award from the Academy of Recording Arts and Sciences. In spite of a very busy tour schedule and many charity events, Mathis still finds time to enjoy a little free time. He was an avid tennis player until the late 1960s, when a good friend turned him on to his now life-long love of golf. He plays golf almost every day when he's not traveling and has sung at many golf banquets such as the Ryder Cup. After almost 60 years as a recording artist, what's next for Mathis? "I don't think about retiring. I think about how I can keep singing for the rest of my life. I just have to pace myself."
Resident conductor of the Pittsburgh Symphony Orchestra, music director of the Northeastern Pennsylvania Philharmonic and music director of the Pittsburgh Youth Symphony Orchestra, Lawrence Loh is an engaging conductor of impressive range and talent. Beginning in the 2015-16 season, Loh will become the first music director of Symphoria, based in Syracuse N.Y., founded by former members of the Syracuse Symphony Orchestra. As resident conductor of the Pittsburgh Symphony Orchestra, Loh works closely with Music Director Manfred Honeck and conducts a wide range of concerts including classical, educational and pops. He is active in the Pittsburgh Symphony's Community Engagement and Partnership Concerts, extending the symphony's reach into other communities. He made his debut on the main classical series conducting Handel's Messiah in December 2008. Loh led the enormously popular Fiddlesticks Family Concert Series where he played the part of host and conductor. In addition to his duties on the podium, he is an audience favorite in the Pittsburgh Symphony's Concert Preludes lecture series, edits radio broadcasts and makes many public appearances. His association with the Pittsburgh Symphony Orchestra began as assistant conductor in 2005. He was promoted to associate conductor in 2006 and to resident conductor in 2007. Since his appointment as music director of the Northeastern Pennsylvania Philharmonic in 2005, the orchestra has made its mark as an ensemble of superb musicianship, performing electrifying performances year-round. Off the podium, Loh is very active in the region as an arts leader and music advocate, and is constantly in demand as a guest speaker and clinician. Loh's recent guest conducting engagements include the National Symphony Orchestra, Knoxville Symphony, Florida Orchestra, Colorado Symphony, Charleston Symphony Orchestra (SC), Greater Bridgeport Symphony and return engagements with the Dallas and El Paso Symphonies. Other recent guest conducting appearances include the Malaysian Philharmonic, the Detroit Symphony and the San Angelo Symphony.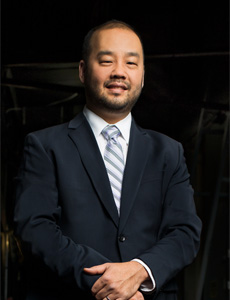 He has conducted the symphony orchestras of Portland, Cedar Rapids, Colorado Springs, East Texas, Fort Collins, Fort Worth, Lubbock, Plano, Shreveport, Sioux City, Spokane and Tallahassee among others. He has led Korea's Daejeon Philharmonic Orchestra, the Binghamton Philharmonic, the Yale Philharmonia, Omaha Area Youth Orchestra, Ottawa's National Arts Centre Orchestra and the Dallas Chamber Orchestra. His summer appearances include the festivals of Bravo Vail Valley, Breckenridge, Las Vegas and Hot Springs, the Kinhaven Music School (Vt.), the Performing Arts Institute (Pa.) and the Carnegie Mellon Summer Strings Camp.

Loh held the positions of assistant and associate conductor of the Dallas Symphony from 2001 to 2005. He led the Dallas Symphony in a variety of classical subscription and educational programs throughout each season. He was brought to national attention in February 2004 when he stepped in to conduct on short notice for an ailing Charles Dutoit, conducting Stravinsky's

Petrouchka

and Berlioz's

Symphonie Fantastique

.

Prior to his Dallas appointment, Loh was appointed by Music Director Marin Alsop to be associate conductor of the Colorado Symphony Orchestra. From 1998 to 2001, he conducted more than 50 concerts annually, including classical subscription, pops, education, family and outreach programs. While in Denver, he was also music director of the Denver Young Artists Orchestra, the premiere youth orchestra in the Colorado Rocky Mountain Region.
Additionally, Loh served as the interim director of Orchestras and Head of the Orchestral Conducting Program at Denver University's Lamont School of Music in 2000-2001.

In May 1998, Loh received his artist diploma in orchestral conducting from Yale University, also earning the Eleazar de Carvalho Prize, given to the most outstanding conductor in the Yale graduating class. During his years at Yale, he was selected to be the assistant conductor of the Norwalk Symphony Orchestra and apprentice conductor of the Hot Springs Music Festival. He received further training at the world-renowned Aspen Music Festival and School and has additional degrees from Indiana University and the University of Rochester. A dedicated teacher, Loh held the position of associate instructor in music theory at Indiana University and teaching assistant at Yale University in advanced hearing, conducting and orchestration. He was also the guest curator at the Denver Museum of Nature and Science for "What Makes Music?" an interactive exhibit, offering the opportunity to explore the science of music and sound, as well as the role of music in culture.

Loh was born in southern California of Korean parentage and raised in Carlisle, Pennsylvania. He and his wife Jennifer have a son, Charlie, and a daughter, Hilary.
John Scott Lavender's
40-year professional music career might best be described as "eclectic." As music director for Glenn Yarbrough, Toni Tennille and, for the last 24 years, the legendary Johnny Mathis, he has performed with and conducted orchestras throughout the United States, Canada and Great Britain including the National Symphony, Detroit Symphony, Minnesota Orchestra, Baltimore Symphony, Atlanta Symphony and, most recently, the Los Angeles Philharmonic. Lavender holds a Bachelor of Music in Piano Performance from Bowling Green State University in Ohio, pursued graduate studies in jazz at North Texas State and earned a master's degree in instrumental conducting from California State University, Northridge, where he also performed the piano solo piano part in Igor Stravinsky's Symphony in Three Movements with the CSUN orchestra. His recent guest-conducting appearances include performances of Borodin, Shostakovich and Gershwin with the Pacific (Orange County, California) Symphony, as well as leading the Chautauqua Institution Orchestra in an evening of music, both light and classical, from film. He recently conducted the San Francisco Symphony in a program featuring the debut of his original composition, "Overture to Tomorrow," as well as his own arrangements of movie classics. A published composer of works for symphony and school orchestra as well as jazz band, his own big band CD, Prime Time, features many of LA's most accomplished studio musicians. Lavender collaborated with composer Michael Isaacson on the orchestral score for the Museum of Jewish History in lower Manhattan. Recently he arranged and conducted a series of three television commercials for The Gap clothing stores based on music from Leonard Bernstein's "West Side Story." With cellist Roger Shell, his most recent recording is the CD, 'Round Midnight, featuring original and unique treatments of songs from jazz and the American songbook. In addition to his work with Mathis, Lavender is an adjunct assistant professor and teaches conducting and jazz-related classes at his alma mater. His interests outside music include bicycling, baseball, tennis, ping pong and cigars. He lives in Ohio with his wife and two children.
The Pittsburgh Symphony Orchestra, known for its artistic excellence for more than 119 years, is credited with a rich history of the world's finest conductors and musicians, and a strong commitment to the Pittsburgh region and its citizens. Past music directors have included Fritz Reiner (1938-1948), William Steinberg (1952-1976), Andre Previn (1976-1984), Lorin Maazel (1984-1996) and Mariss Jansons (1995-2004). This tradition of outstanding international music directors was furthered in fall 2008, when Austrian conductor Manfred Honeck became music director of the Pittsburgh Symphony. The orchestra has been at the forefront of championing new American works, and gave the first performance of Leonard Bernstein's Symphony No. 1 "Jeremiah" in 1944 and John Adams' Short Ride in a Fast Machine in 1986. The Pittsburgh Symphony has a long and illustrious history in the areas of recordings and radio concerts. As early as 1936, the Pittsburgh Symphony broadcast on the airwaves coast-to-coast and in the late 1970s it made the ground breaking PBS series "Previn and the Pittsburgh." The orchestra has received increased national attention since 1982 through network radio broadcasts on Public Radio International, produced by Classical WQED-FM 89.3, made possible by the musicians of the Pittsburgh Symphony Orchestra. With a long and distinguished history of touring both domestically and overseas since 1900—including 36 international tours to Europe, the Far East and South America—the Pittsburgh Symphony continues to be critically acclaimed as one of the world's greatest orchestras.
Heinz Hall for the Performing Arts
is owned and operated by Pittsburgh Symphony, Inc., a non-profit organization, and is the year-round home of the Pittsburgh Symphony Orchestra. The cornerstone of Pittsburgh's Cultural District, Heinz Hall also hosts many other events that do not feature its world-renowned orchestra, including Broadway shows, comedians, speakers and much more. For a full calendar of upcoming non-symphony events at the hall, visit
heinzhall.org

.
Thursday, July 16 at 7:30 p.m.
PITTSBURGH SYMPHONY ORCHESTRA
THURSDAY NIGHT ICONS: JOHNNY MATHIS WITH THE PITTSBURGH SYMPHONY ORCHESTRA
JOHN SCOTT LAVENDER, conductor
Twitter: @pghsymphony |Facebook: facebook.com/PittsburghSymphonyOrchestra