LEGENDARY FILM COMPOSER, SINGER/SONGWRITER RANDY NEWMAN CLOSES PITTSBURGH SYMPHONY ORCHESTRA'S THURSDAY NIGHT ICON SERIES
PITTSBURGH – Performing in Pittsburgh for the first time since 1977, Randy Newman, whose music speaks to multiple generations, closes the Pittsburgh Symphony Orchestra's Summer with the Symphony: Thursday Night Icons series on July 30 at 7:30 p.m. at Heinz Hall.
Newman has created musical masterpieces that run the gamut from heartbreaking to satirical, and a host of unforgettable film scores. His musical work has earned him icon status after winning six Grammys, three Emmys, two Academy Awards, a star on the Hollywood Walk of Fame and induction into the Rock and Roll Hall of Fame. His robust solo career includes recordings like "Harps and Angels," "Sail Away" and "Good Old Boys," while his film score repertoire includes classics like all three "Toy Story" movies, "Seabiscuit" and "A Bug's Life," just to name a few! Newman will be joined on stage by the Pittsburgh Symphony under the direction of Resident Conductor Fawzi Haimor and will take his own turn at conducting the orchestra for part of the concert. The audience will hear hits like "You've Got a Friend in Me," "You Can Leave Your Hat On," "Short People" and many more.
Tickets for Thursday Night Icons: Randy Newman with the Pittsburgh Symphony Orchestra range in price from $39 to $139 and can be purchased by calling the Heinz Hall box office at 412-392-4900 or by visiting pittsburghsymphony.org/icons.
Those interested in attending more than one summer concert can craft their own series of concerts at a discounted rate. Buy tickets to two concerts and receive 10% off the ticket price; three concerts receive 20% off the ticket price; and four or more concerts receive 30% off the ticket price. These discounts are only available via phone or in person at the Heinz Hall box office. Pittsburgh Symphony subscribers can receive a 15% subscriber discount by calling their patron services representative (PSR).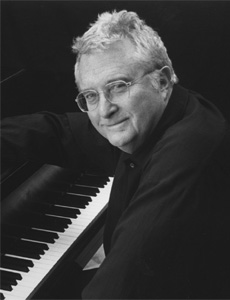 Randy Newman was born on November 28, 1943 into a famously musical family — his uncles Alfred, Lionel and Emil were all well-respected film composers and conductors. Even Randy's father Irving Newman — a prominent physician — wrote a song for Bing Crosby. Perhaps then it's no surprise that at 17, Randy Newman was already a professional songwriter in his own right, knocking out tunes for a Los Angeles publishing house. When his longtime friend Lenny Waronker helped Newman get a recording contract with Reprise Records, Newman dropped out of UCLA where he was studying music one semester short of graduation. In 1968, he made his debut with the orchestral Randy Newman, and before long Newman's extraordinary and eclectic compositions were being recorded by an unusually wide range of artists, from Pat Boone to Ray Charles, Peggy Lee to Wilson Pickett. Critics rightly raved about Newman's 1970 sophomore effort 12 Songs, and increasingly the public started to take notice with albums like 1970's Live (like Songbook, an opportunity to hear Newman playing alone), and even more so with 1972's classic Sail Away and 1974's brilliant and controversial Good Old Boys. His musical depth and the literary quality and edge of his character-oriented lyrics struck critics. With 1977's Top Ten Little Criminals, Newman experienced a huge left-field smash in the unlikely form of "Short People" — a rare, strange and at times uncomfortable brush with full-blown pop stardom for Newman. Less surprisingly, Newman soon managed to successfully slow any annoying career momentum with 1979's Born Again — a decidedly barbed piece of work which pictured Newman on the cover in Kiss-styled make-up with a dollar sign on his face. How fitting for a dark piece of work that features "It's Money That I Love," a memorable comment on runaway capitalism that's now reprised on The Randy Newman Songbook, Vol.
1. In the 80s, Newman was dividing his time between film composing and recording his own albums, with the former work seemingly making the later efforts increasingly infrequent. In 1981, Newman released his exquisite score for Milos Forman's adaptation of E.L. Doctrow's Ragtime — earning him his first two of 16 Oscar nominations for Best Score and Best Song. 1983 saw the release of Trouble in Paradise, while the next year saw the release of Newman's Grammy-winning, Oscar-nominated score for The Natural. Following some more film work, Newman finally got around to recording another studio album.
1988's Land of Dreams was another breakthrough work marked by some of Newman's most personal and powerful work yet. In the 90s, Newman enjoyed massive success with his film work, as well as winning a 1990 Emmy for his music in the pilot of Cop Rock. Amusingly and surprisingly to many longtime fans, the cutting social critic and sometime brilliant curmudgeon somehow found himself becoming a beloved children's entertainer thanks to his outstanding music for films like 1995's Toy Story, 1996's James and the Giant Peach, 1997's Cats Don't Dance, 1998's Bug's Life and 1999's Toy Story 2. Newman won three more Grammys for his work on A Bug's Life, Toy Story 2 and Monsters, Inc. Still, Newman managed to play to the adult audience as well with his darkly hilarious take on Faust—the 1995 recording of which included performances by Don Henley, Elton John, Bonnie Raitt, Linda Ronstadt and James Taylor.
Towards the end of the decade, Newman put out an impressive four-CD compilation, 1998's Guilty: 30 Years of Randy Newman and a strong new album for DreamWorks, 1999's Bad Love — Newman's first collaboration with Mitchell Froom. In 2002, Newman finally won his first Oscar for "If I Didn't Have You" from Monsters Inc. If it's not Newman's style to look forward with optimism, it's also not his personal preference to look back, whether in anger or in any other emotion. Yet somehow he still does so brilliantly on The Randy Newman Songbook, Vol. I (2003), his illuminating first effort for the Nonesuch label. The 18-song set finds Newman singing and playing piano on powerful new solo versions of his early classics and his more recent gems, as well as a few examples of the Oscar-winning composer's film music. The album is an intimate and powerful reminder of the enduring work that has established Newman as a songwriter's songwriter—one of the most musically and lyrically ambitious singer-songwriters ever to be at play in the fields of popular music.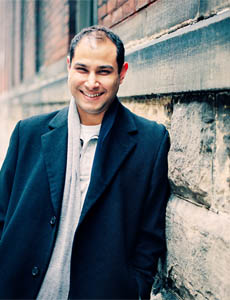 Fawzi Haimor holds the position of resident conductor of the Pittsburgh Symphony Orchestra, where he conducts a variety of concerts including classical, pops, education and outreach. While in Pittsburgh, he has served as a cover to esteemed conductors including Manfred Honeck, Leonard Slatkin, Gianandrea Noseda, Rafael Fruhbeck de Burgos and Yan Pascal Tortelier.

In his first European season, Haimor made an impressive debut with the Filarmonica del Teatro Comunale di Bologna with Bruckner's Symphony No.4 and was re-invited after the first rehearsal. In the United Kingdom, he appeared with the Württembergisches Kammerorchester at the Cadogan Hall, London with a contemporary programme and with Sinfonia ViVA in a classical programme, including Schumann cello concerto with Leonard Elschenbroich and Beethoven Symphony No.1.
The Derby Telegraph noted of the Beethoven, "A buoyant scherzo was followed by a runaway romp of a finale, the criss-crossing scale-patterns exhilarating in their precision and incisiveness." Elsewhere, Haimor works with Jacksonville Symphony, Kansas City Symphony, Alabama Symphony Orchestra, Erie Chamber Orchestra and Amman Symphony in the Middle East. Highlights for the 2014-2015 season include returning to the Orquesta Sinfonia di Porto and debuts with the Orchestra Sinfonica di Milano Giuseppe Verdi with Prokofiev's 7th Symphony, Haydn Orchesta Bolzano, Qatar Philharmonic, Bursa State Orchestra, Turkey and education projects with the Orchestre Philharmonique du Luxembourg with a staged production of Grieg's Peer Gynt. Haimor was invited to attend rehearsals with the West Eastern Divan Orchestra with Daniel Barenboim this summer at the Teatro Colón, Buenos Aires.
His repertoire includes the late romantic Germanic works, 19th and 20th century Russian and American composers, plus he is a committed advocate of contemporary music and has performed works by composers such as Kevin Puts, Bela Fleck, Mohammed Fairouz and Avner Dorman. Passionate about the education of young musicians, Haimor was the first music director of the Alabama Symphony Youth Orchestra and has subsequently been invited to guest conduct youth ensembles across the United States. An eloquent and compelling speaker from the podium, he was the founder of the Davis Summer Symphony which is geared towards the education and outreach of classical music in the community. Born in Chicago in 1983, Haimor was raised in the Middle East and the San Francisco Bay area. He completed his violin training at the Jacobs School of Music in Indiana University, where he studied under David Effron and Arthur Fagen. He earned bachelor's degrees in both music and neurobiology, a master's degree in conducting from the University of California-Davis, and second master's in instrumental conducting at Indiana University.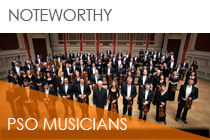 The Pittsburgh Symphony Orchestra, known for its artistic excellence for more than 119 years, is credited with a rich history of the world's finest conductors and musicians, and a strong commitment to the Pittsburgh region and its citizens. Past music directors have included Fritz Reiner (1938-1948), William Steinberg (1952-1976), Andre Previn (1976-1984), Lorin Maazel (1984-1996) and Mariss Jansons (1995-2004). This tradition of outstanding international music directors was furthered in fall 2008, when Austrian conductor Manfred Honeck became music director of the Pittsburgh Symphony. The orchestra has been at the forefront of championing new American works, and gave the first performance of Leonard Bernstein's Symphony No. 1 "Jeremiah" in 1944 and John Adams' Short Ride in a Fast Machine in 1986. The Pittsburgh Symphony has a long and illustrious history in the areas of recordings and radio concerts. As early as 1936, the Pittsburgh Symphony broadcast on the airwaves coast-to-coast and in the late 1970s it made the ground breaking PBS series "Previn and the Pittsburgh." The orchestra has received increased national attention since 1982 through network radio broadcasts on Public Radio International, produced by Classical WQED-FM 89.3, made possible by the musicians of the Pittsburgh Symphony Orchestra. With a long and distinguished history of touring both domestically and overseas since 1900—including 36 international tours to Europe, the Far East and South America—the Pittsburgh Symphony continues to be critically acclaimed as one of the world's greatest orchestras.
Heinz Hall for the Performing Arts is owned and operated by Pittsburgh Symphony, Inc., a non-profit organization, and is the year-round home of the Pittsburgh Symphony Orchestra. The cornerstone of Pittsburgh's Cultural District, Heinz Hall also hosts many other events that do not feature its world-renowned orchestra, including Broadway shows, comedians, speakers and much more. For a full calendar of upcoming non-symphony events at the hall, visit heinzhall.org.
Thursday, July 30 at 7:30 p.m.
PITTSBURGH SYMPHONY ORCHESTRA
THURSDAY NIGHT ICONS: RANDY NEWMAN WITH THE PITTSBURGH SYMPHONY ORCHESTRA
Twitter: @pghsymphony
|
Facebook: facebook.com/PittsburghSymphonyOrchestra